Invited Speaker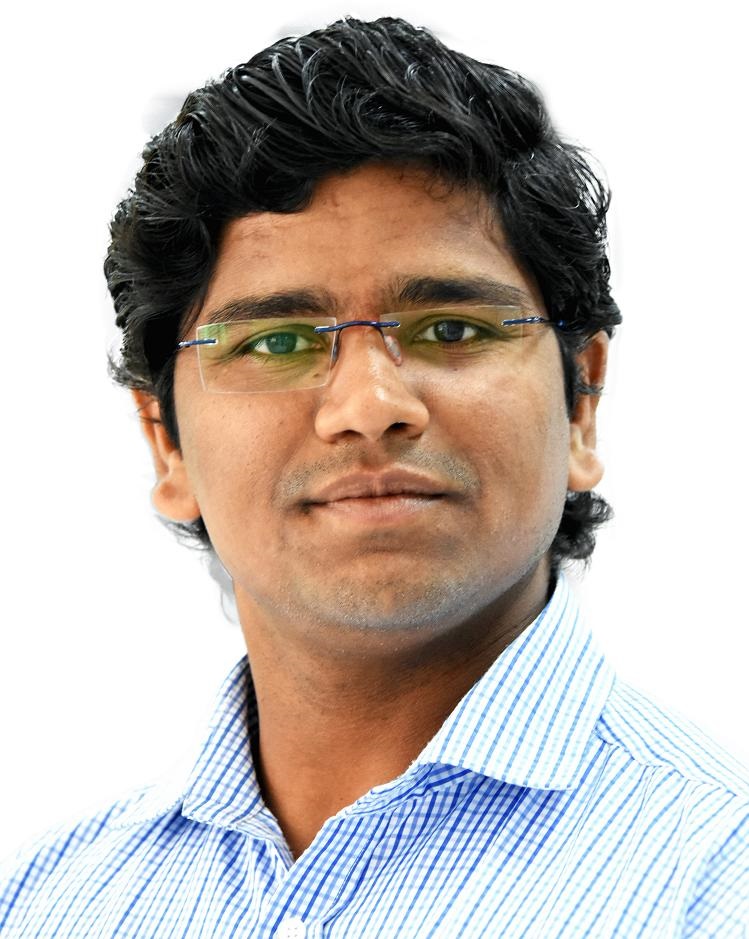 Mamilla Ravi Sankar
Associate Professor, Department of Mechanical Engineering, Indian Institute of Technology, Tirupati, India
---
Speech Title:
Biography: Dr. Mamilla Ravi Sankar is currently an Associate Professor in the Department of Mechanical Engineering, IIT Tirupati. Prior to this he worked as Assistant Professor in IIT Guwahati. He did his B.Tech from Sri Venkateswara University, Tirupati, and M.Tech as well as PhD from IIT Kanpur. His research group focuses on Micro-Nano Manufacturing, Precision 3D Printing, Sustainable Manufacturing, Online Monitoring, Bio- Manufacturing, Coatings, Tribology and Rheology. His lab also involves in development of lab scale Innovations to Commercial Manufacturing Products (Paper to Product Technologies).
He has published over 60 in internationally reputed journals, 110 international conferences, 6 Patents, 2 Edited Books and more than 10 Book chapters. The knowledge transfer of his patents is already transferred to India's leading research laboratories such as CMTI, Bangalore.
Presently, his lab possess with various funding from BARC, DST, DRDO, MeitY, BIRAC, SERB, IMPRINT, IIT Guwahati, IIT Tirupati of about 4 Crore Rupees as Principal investigator and more than 75 Crore Rupees as Co-investigator.
He guided 5 PhD, 26 M.Tech, and 30 B.Tech candidates. At present guiding 16 PhD students, 10 Masters (MS & M.Tech) students. Currently, he is reviewer of over ten technical journals from Nature (S, Elsevier, ACS, Springer, Wiley, Inderscience and Sage (IMechE) Publishers. He is the Editorial member for IMechE Journal of Micro-manufacturing and Guest Editor for International Journal of Precision Technology.
He is recipient of prestigious awards such as Institution of Engineers India (IEI) Young Engineers Award-2015 in Production Engineering, Indian Society for Advancement in Materials and Process Engineering (ISAMPE)-2011 and finalist of Indian National Academy of Engineering (INAE) Young Engineer Award-2014 (Mechanical Engineering). He and his students received 3 best papers awards in national and international conferences (India and abroad). His students got 3 best poster awards in national and international Conferences. Apart from academic awards, he has also received Institute Blues (Outstanding Sports Personality) of IIT Kanpur for his Games and Sports Achievements.